By Caroline Lichnewsky
Break the fourth wall and get the full ARROW experience from the comfort on your home!
Following the successful launch of ARROW in the UK last month, we've decided to add a little something to make your ARROW nights even more special! ✨
If 2020 taught us something is really that resourcefulness is key and that this is really the little things that count in the end. So, brace yourself and get crafty as your ARROW nights are about to get fancier!
ARROW Home Cinema is here and ready to customize your laptop screen 🎥: a cinematic frame to allow you to step in straight into the action.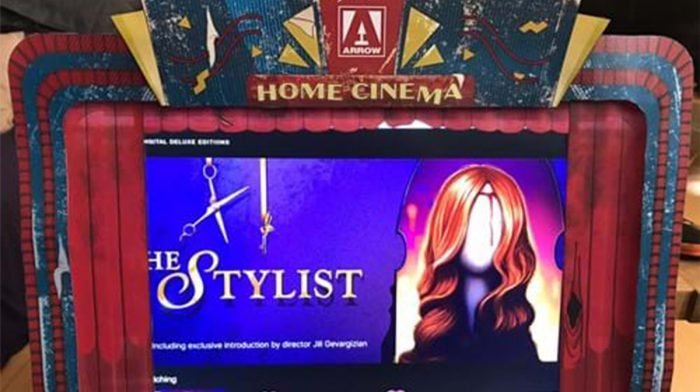 Our step-by-step "How To Make Your Own Cinema" will guide you through the process! No time to fret, get your ✂️ out and start getting crafty!
(Note: The templates have been designed to primarily fit a 15" screen but small size adjustments can be made when building the frame).
ARROW Home Cinema – Regal Cinema Vibe: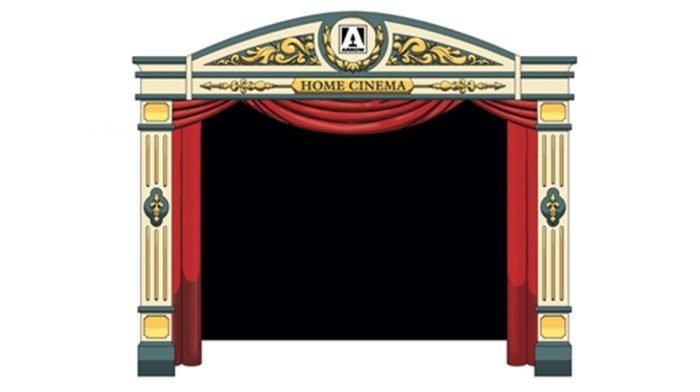 Download "How To Make" Guideline here.
Download Colour Free ARROW Home Cinema – Regal Cinema Vibe here.
Download Coloured ARROW Home Cinema – Regal Cinema Vibe here.
ARROW Home Cinema – Grindhouse Cinema Vibe: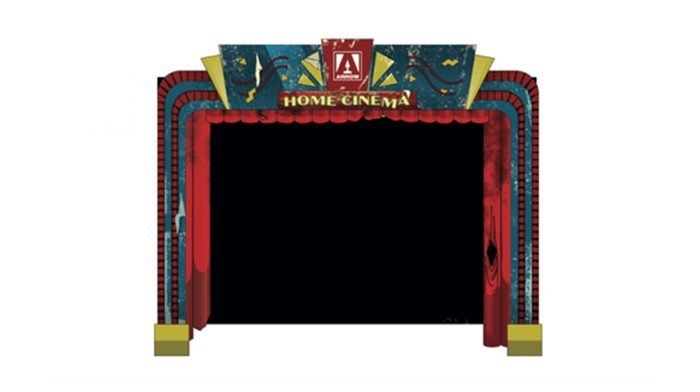 Download "How To Make" Guideline here.
Download Colour Free ARROW Home Cinema – Grindhouse Cinema Vibe here.
Download Coloured ARROW Home Cinema – Grindhouse Cinema Vibe here.
Both templates are also available in colour free versions for you to make it your very own and potentially match your favorite release color tones!
Don't hesitate to share your final ARROW Home Cinema masterpiece with us! We'll be thrilled to see how you're getting on!
While you're getting ready and waiting for the popcorn to pop 🍿 , here is a quick snapshot of what we've been cooking up for you this month on ARROW:
NOW PLAYING: THE STYLIST
Jill Gevargizian's debut feature THE STYLIST is a sleek psychological thriller about a hairdresser with an extremely dark secret. This is an astute study of loneliness and obsession with a deliciously macabre flavour. Accompanying the film are a fantastic selection of ARROW Stories – including the original short film, six featurettes, outtakes, a new visual essay and more.
NOW PLAYING: THE INVISIBLE MAN APPEARS AND THE INVISIBLE MAN VS THE HUMAN FLY
On March 1st, ARROW reveal The Invisible Man Appears / The Invisible Man vs. The Human Fly – these unique and previously unseen (outside of Japan) riffs on H.G. Wells' classic character are two of the earliest examples of tokusatsu (special effects) cinema from Daiei Studios, later the home of creature feature legend Gamera.
NOW PLAYING: BRIAN LONANO COLLECTION VOL.1
ARROW showcase a collection of five weird, wonderful and downright insane award-winning short films from director Brian Lonano, including the utterly outrageous Gwilliam – winner of the 'Most Effectively Offensive' award at the Boston Underground Film Festival – gruesome comedy horror Crow Hand!!!, a superhero story like no other in BFF Girls, the Halloween themed nuttiness of Gwilliam's Tips for Turning Tricks into Treats; and the exclusive premiere of The Devil's Asshole, where a chili cook accidentally summons a demon.
NOW PLAYING: TRAFFIC WAS MURDER
This specially curated season is a collection of ARROW automotive annihilation that'll rev your engine!
NOW PLAYING: UNCHAINED MELODY: THE FILMS OF MEIKO KAJI
It's time to bow down to the Queen of Japanese Action cinema… Meiko Kaji! This cult cinema powerhouse broke onto the Japanese cinema scene in the 60s and has reigned supreme ever since. Join us on ARROW for a month-long celebration of one of exploitation cinema's greatest female stars: Meiko Kaji.
MARCH 8: CAUGHT ON TAPE
Viral outbreaks, death curses, illicit sex, pervy pictures and uncomfortable truths – the Caught On Tape season is a selection of films where posing for a photo, filming something never meant to be seen or watching unearthed videos is all good fun, but could also get you in big trouble – or even killed.
MARCH 12: MAKE-UP EFFECTS MASTERCLASS
We all know CGI blood sucks and that lovingly-crafted hand-made artery-gushing flesh-peeling stomach-churning practical effects are where it's at. Make-Up Effects Masterclass is full of examples of the best, from the best.
MARCH 15: THE JIM CUMMINGS COLLECTION
ARROW presents a selection of short films from Jim Cummings, Sundance Film Festival Short Film Grand Jury prize winner for 2016's Thunder Road (which he turned into the SXSW winning 2018 feature). You can watch all five episodes from Cummings' startlingly original single-take mini-series Minutes, including Parent Teacher, Cory Comes to Xmas, The Stop, Marty Hearts Katie, Sundance-nominated The Robbery, Native Stand Up, as well as the short film Us Funny.
And many more surprises are awaiting for you on www.ARROW-Player.com!
For the latest from Arrow Films, follow us on Instagram, Twitter, Facebook, and YouTube.