Erika Bean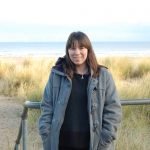 In between editing at Filmhounds, and chatting with fellow podcasters on FILM &, Mondo Moviehouse and Video Capes; Erika likes arguing on the beach, long walks on the internet, intersectional feminism and neurodiversity.

Forgot your password? We look at 8 films warning us about the dangers of the Internet that are guaranteed to make you clear your cookies.

Liberty, freedom and a big, strong dose of Americana - we analyse how Kevin Costner left his mark in the world of epic cinema.